October 23, 2013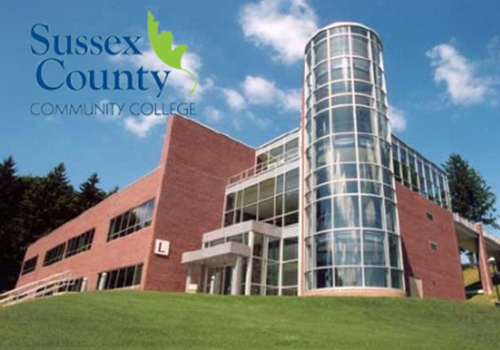 Since its founding in 1982, Sussex County Community College (SCCC) has established a reputation for growth; in its enrollments, in its academic and career programs, and in the facilities it provides for its students. As the college grows, keeping pace with the ongoing needs of the campus community has been a priority for the SCCC administration, and this prompted a closer look at its campus bookstore, as Paul Richartz, Executive Director of Marketing and Public Information for SCCC, explains. "The bookstore is a representation and reflection of the college, and we really needed it to reflect more positively on our core values," he says. Crucial among those values has always been the college's ability to demonstrate student centeredness, a philosophy also shared by Barnes & Noble College, so when the two came together this summer to discuss a new future for the bookstore, it was clear something special was bound to happen.
Meeting the Needs of a Campus Community
"We were there to listen," recalls Angelina Carvalhal, Regional Manager for Barnes & Noble College, of those early meetings. "As our conversations progressed, it was clear that the college had a list of objectives that we felt sure we could deliver," she adds. Some of the issues the college had been facing previously were practical in nature: Students had difficulty ordering books online, sometimes waiting until a week before classes started, while special orders had been hard to accommodate. These kinds of issues could be easily overcome with online ordering from a new campus-specific website Barnes & Noble College could develop, and from an infrastructure which provides for two-day delivery right from the store.
Some of the issues concerned a broader range of offerings. "Technology is strategic to everything we do here," points out Frank Nocella, Vice President Finance, Operations, & CFO at SCCC. "So, expanding access to a larger choice of laptops, tablets and computer periphery was important to us." There was also a requirement for students to have access to a wider selection of reading options, where the bookstore could introduce best-selling general reading books alongside the store's textbook offerings. Despite an adjacent cafeteria, the administration was also looking to create more of a coffee-house experience, so the bookstore team is now developing ways to bring the 'Proudly Serving Starbucks' experience to the store.
Other campus needs were more intuitive in nature. "We see this as an opportunity to focus not only on our students with a greater flexibility in customer service, but to also reach out to different constituencies on campus such as faculty, administrative, athletic and marketing departments, to engage with them in a very positive way," Nocella says. To accommodate these kinds of objectives required not only responsive, customer-centric service, but also extensive marketing expertise. The campus store now promises to be the focus of community programs such as author signing events, and supported by marketing initiatives such as Facebook, a wide range of school spirit merchandise and highly targeted marketing programs to reach out to the individual information needs of students, alumni and parents. "It's about creating a bookstore that really represents the campus community," Carvalhal says. "We were in a position where we could tell our new school partner that we could deliver on their objectives and support what is most important to SCCC."
A Sense of Partnership
A dedication to working closely with campus partners will be a driving factor in the success of the bookstore. "The way we work with our customers is always about partnership – it's about people – and it's been a wonderful opportunity to work with the college, to learn their business and help support what they are trying to create," Carvalhal says. "We're excited about being able to bring both the experience and the product offerings to a store that will be authentic to the Sussex campus and will really work for them," she adds. Paul Richartz agrees. "There's been a strong sense of partnership in Barnes & Noble College," he says. "It's been more than simply having a new retailer on campus. We see it as the beginning of a relationship where we're able to do the best possible job for our students and for our community."