June 27, 2012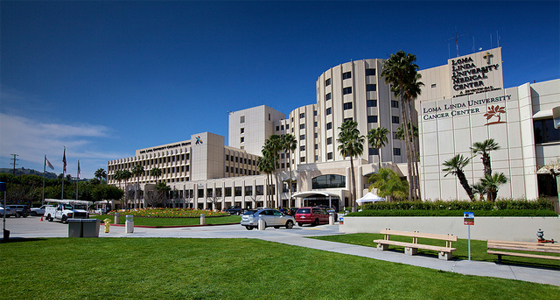 Barnes & Noble College is now officially on board to operate the formerly self-operated campus bookstore of Loma Linda University.  Barnes & Noble will bring years of experience, resources, innovative technology and the widest selection of course material options to the students and faculty of Loma Linda University beginning this month.
TEXTBOOKS, APPAREL AND MORE
The new bookstore will sell textbooks, course materials, emblematic clothing, supplies, gifts, and sundries. In addition, a number of new and innovative services focused on delivering cost savings and convenience will be introduced to students. Under the terms of the contract, Loma Linda University students will now have access to:
In-store and online textbook rentals – Students will now have the option to rent textbooks either online or in the bookstore. Students opting for textbook rentals will save more than 50 percent over the cost of a new printed book and can pay for rental fees by using cash, credit, or student financial aid.
Rapidly expanding selection of eTextbooks – In addition to offering savings up to 60 percent over new printed books, Barnes & Noble's revolutionary and free Nook Study™ application serves up eTextbooks in an engaging format that enhances the overall learning experience.
Generous cash-for-books program – Students with books faculty plan to reuse next semester will be eligible for a 50 percent cash payout, up to needed inventories.
Registration Integration – A user-friendly Registration Integration system allows students to reserve and order textbooks immediately after they register for courses online, automatically populating carts with the right books for the right class and making the purchasing process more convenient than ever.
SPECIALIZING IN HEALTH SCIENCES
Founded in 1905, Loma Linda University (LLU) is a private, four year, Seventh-day Adventist coeducational health sciences university located in Loma Linda, California. With more than 4,000 students, LLU specializes in areas of health and science with more than 55 programs offered in the schools of Allied Health Professions, Dentistry, Medicine, Nursing, Pharmacy, Public Health,  and Religion. LLU's core values consist of compassion, integrity, excellence, freedom, purity/self-control, and humility. 
Loma Linda University is one of 33 higher educational institutions that Barnes & Noble College partners with in the state of California, including Santa Clara University, California State University-Los Angeles and Solano Community College.
Visit bncnews.com every week for more news and updates.